Since 1953, Yorktown Auto Body has been a fixture in the community, providing expert automotive and towing services to the town and townspeople. The tradition of caring attention to the car-in-repair and its owner's specific requirements, have distinguished Yorktown Auto Body uniquely in its market. That tradition continues today, as the business extends its commitment to the very best repair and beautification of damaged cars.
State-Of-The-Art technology, continuous training of staff technicians, management, and customer service personnel, eco-friendly paints, material, and processes, and unique mechanical services, combine with a newly renovated facility and signage to better serve you.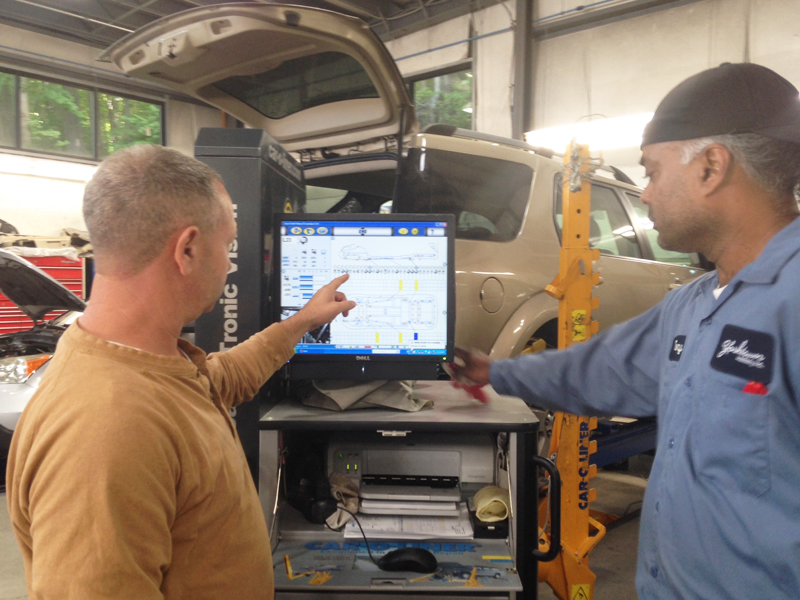 The newly installed electronic project management system gives unique access to customers' cars, allowing owner login to see exactly where your car is along the 5 PHASE repair and beautification process.
This full-disclosure approach to repair prepares a vital partnership between Yorktown Auto Body and you, and is made even more available by electronic notices to each customer as your car moves between the five phases.
The comfortable waiting area allows you time to watch TV, read, or schedule a time for your return. Our receptionists are eager to help you rent a car if needed (rental cars on premises) , fill out paperwork and answer all of your questions.
Our technicians are thorough and polite, and will walk you through every process and deliver your vehicle promptly, cleaned and ready to go.
Come and experience the Yorktown Auto Body Difference!
Our commitment to you is supported by a 100% guarantee of the workmanship and material used to restore your car to new. And we mean it!
We are always around to show you personally the unique way of restoration performed at Yorktown Auto Body. We want you to make the choice of where your car is repaired, and we will do everything we can to ensure that choice is Yorktown Auto Body. Let Yorktown Auto Body get you back on the road!